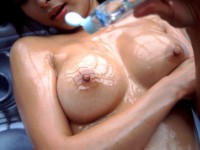 Price: $39.95 / 30 days
Content: Partly exclusive
There aren't too many DVD download sites in the Asian niche, in fact they're quite rare. Asia Movie Pass not only provides full DVD's of Japanese Bukkake and hardcore content, they also provide these movies in unparalleled speed and quality. With over 1 full Japanese Porn DVD added daily, Asia Movie Pass will keep your right hand happy for a very long time! Click to read more..
Price Options
Pictures
- $39.95 / 30 day(s) recurring
- $59.95 / 90 day(s) recurring
- $89.70 / 6 month(s) non-recurring
- Picture Sets: 14+
- Average Pictures Per Set: 60
- Zipped Sets: No
- High-Res Pictures: No
Videos
Video Formats
- Video Scenes: 2000+ DVD's
- Average Scene Length: 60 min(s)
- Full Length Videos: Yes
- DRM Protection: No
- Streaming Support: Yes
- WMV (640x480 - 1500k)
- WMV-HD (1920x1080 - 5000k)
- DIVX (352×240 - 450k)
The Good
The Bad
- Huge archive of content
- Daily Updates
- Blu Ray DVD's available
- No High Res Pics
- Some censored content
- Mostly nonexclusive
Review

Asiamoviepass.com is a very popular Japanese DVD download site. It features mainly Japanese porn with a strong emphasis on Bukkake and cum play. Interesting story I was invited to a Bukkake party one time but refused the invitation. Don't get me wrong im definitely down with coating an Asian girls face with my man seed BUT there's something about being naked with 20 other men that doesn't quite sit right with me. Not only that, the invitation said "ponchos optional." You know what that shit means…it means there's a very good chance that someone else's SPERM is going to land on you. Yea ill leave the Bukkake to the professionals lol.

The content at AsiaMoviePass is absolutely amazing both in terms of quality and quantity. The DVD's are exactly that..DVD quality WMV's, with most file sizes exceeding 1GB. In fact, Asia Movie Pass has just introduced "Blu Ray" quality videos at 1920×1080 resolution. As you can imagine, seeing a big pair of Japanese tits in High Def. is nothing short of heavenly!

The download speeds are lightning quick, although they'll still take a while to download simply because the files are so large. Most Asian porn sites feature movies that are 100-300mb in size, AMP's movies average 1GB in size.

At the time this review was written, Asia Movie Pass had 2000 DVD's online ( over 5000 + scenes ), with one new DVD being added daily. Now thats what I call quality updates! A minimum of 30 new Japanese Porn movies every month is sure to keep even the pickiest porno fan happy.

The navigation inside the member's area isn't the most user friendly but its simple enough to find what you need. There's a search box that allows you to search by keyword and a category section which lists all the different sub types of Japan porn offered.

If you're not a huge fan of Bukkake, there are also plenty of regular Japanese fucking DVD's to keep you entertained. The members area is broken down into many categories ( Blowjob, Pussy, Orgy, etc ) so finding what you want is very easy. Your membership also includes access to their other Asian Porn sites, which include a Asian Bondage, Asian Lesbian and the Filipina site Flip 18.

The only person we wouldn't recommend Asia Movie Pass to is someone with a dial up connection. Why? Because by the time your first movie is done downloading you'll be too old to get a boner lol. Again because the file sizes are so large, it does take a while to download, even with their quick download speeds. If you've got a broadband internet connection and enjoy DVD quality Japanese Porn, then by all means check out AMP.

Picture Gallery
Video Gallery

Asia Movie Pass Picture Gallery

Asia Movie Pass Movie Gallery
Detailed Rating
Content
Navigation
Quantity
13/15
Intuitive
8/10
Quality
9/10
Options
4/5
Innovative
13/15
Overall Look
4/5
Updates
9/10
Sub-Total
16/20
Exclusive
2/5
Cost
Download
4/5
Overall Value
17/20
Sub-Total
50/60
Sub-Total
17/20